Facilitation of a workshop in the aim to transform the expatriation package proposed by Groupe SEB to their employees. Facilitation accomplished thanks to a serious game.
In team with Cécile trivery, engineer
Services
gameplay, user experience, facilitation
design thinking approach, graphic design, report
Client
Groupe SEB – SEBlab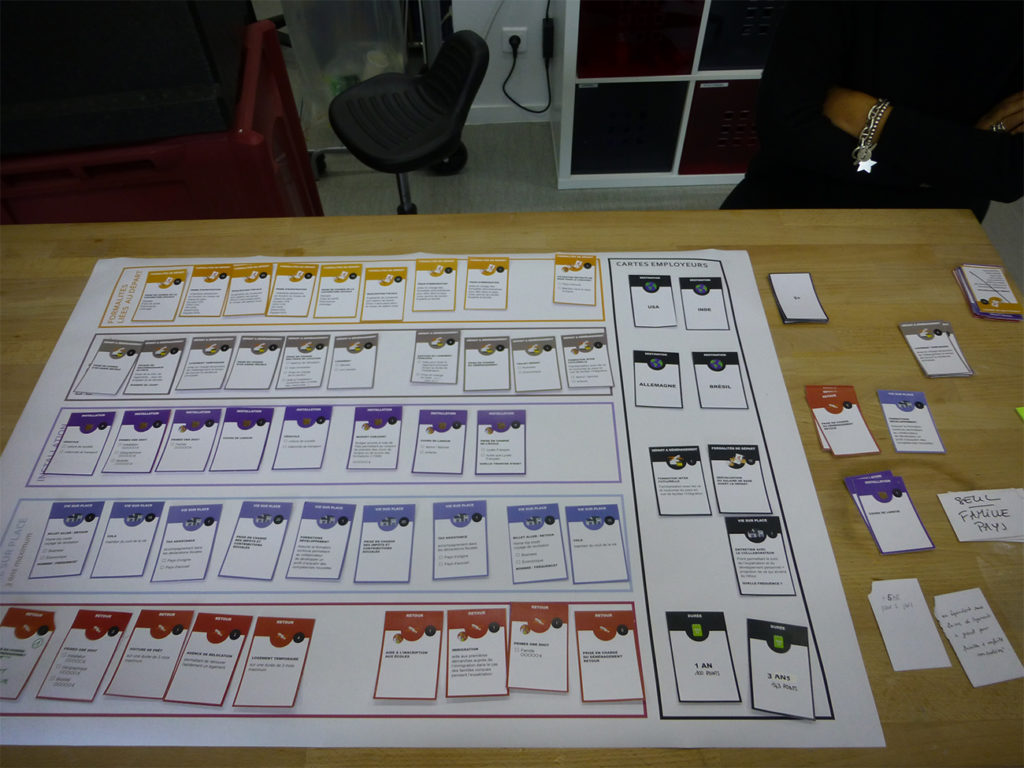 the game
The board game and all the items possible.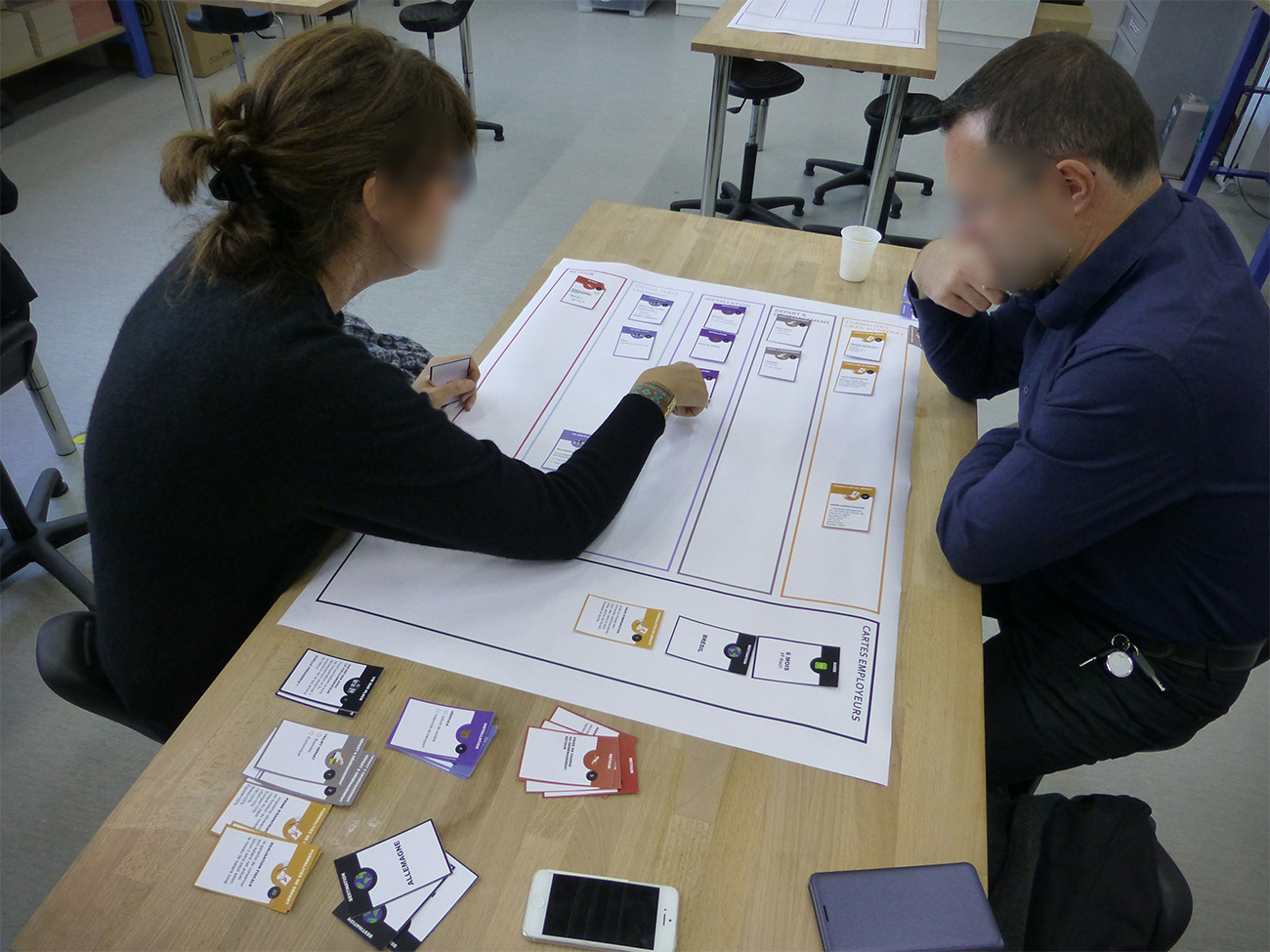 STEP 1: a HR off er an expatriation package to a futur expatriate and they negociate the best deal
This step is reapeted many times with diferent configurations (country, duration of the expatriation, employee's profile, employee with a family). Every offer comes with a predifine number of points and every card that constitute the package costs points. At the end, the package must fit with both, the number of points allowed and the expatriate expectations.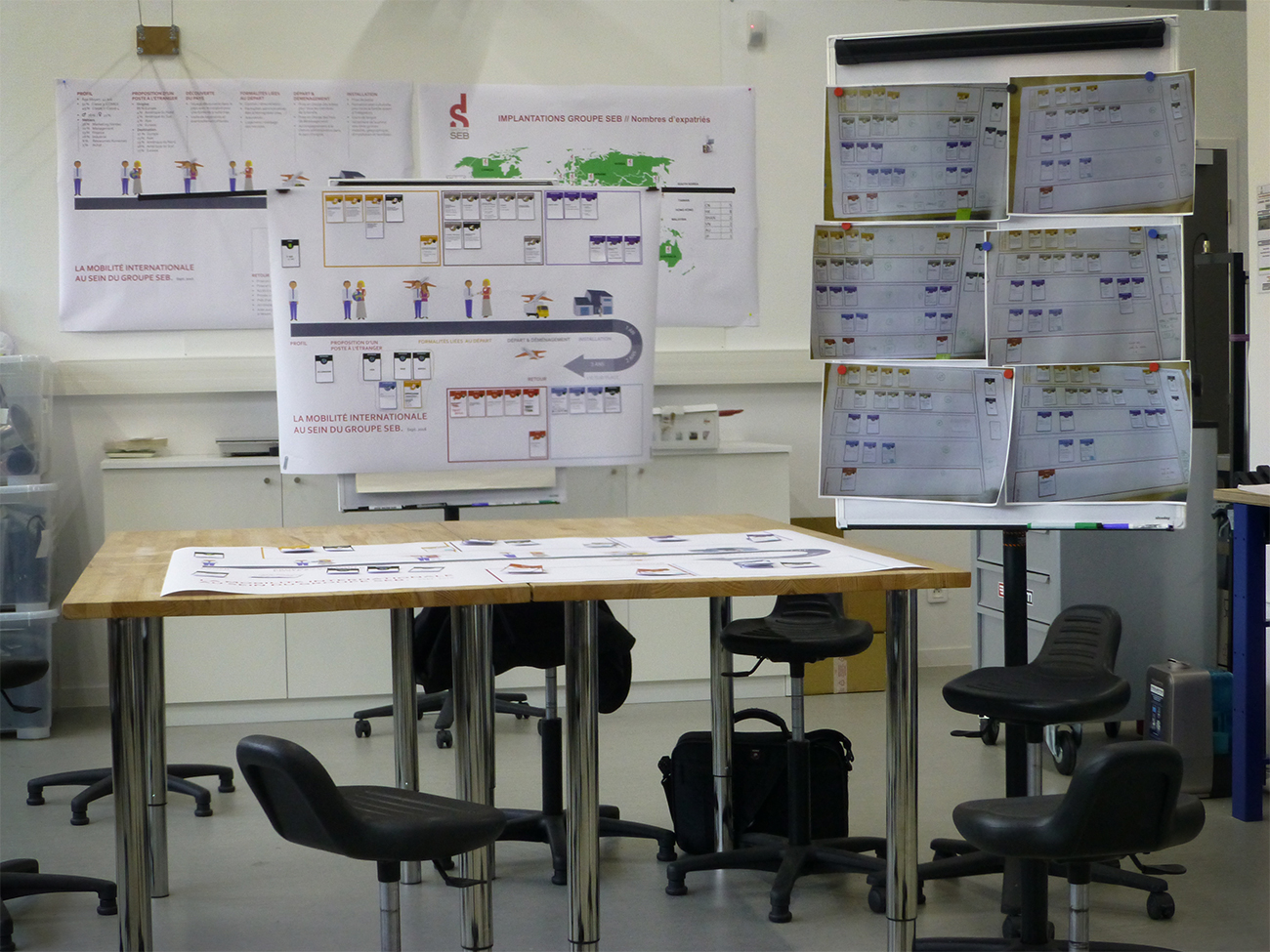 step 2: finalization of the packages according to how long the expatriation will last (6 months, 1 year or 3 years)
All the offers are shared and are used as a base to build the final package and hilight the possible specific features.